Assessments for older drivers in
Nottingham. Get peace of mind with your experienced driving instructor in Nottingham.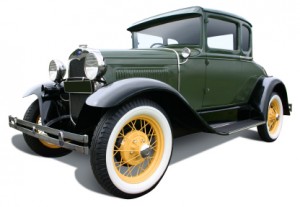 This course  is 
designed to refresh the skills of older drivers. As we age our driving skills can start to deteriorate without us knowing. As an advanced
driving instructor I will give you an objective assessment of your driving and point out any areas of weakness which may be putting you and others at risk.
We will then work on these areas to improve your driving, bringing you increased safety and peace of mind. The course is taken in your own vehicle or my own dual control vehicle. I will use advanced
driving techniques to improve your concentration, awareness and car control skills. I do not share information with anyone else, all
assessments are conducted in the strictest confidence. For a
friendly, professional service give me a call or contact me via this website and I will get back to you as soon as possible.
Driving a car is an important part of most people's lives. However, the privilege of driving also comes with certain responsibilities. Driving a car is a complex task that requires perception of danger, good judgement of the traffic situation, quick responses and a
reasonable level of physical health.
Safe driving for life, whatever your age with my Nottingham driving school.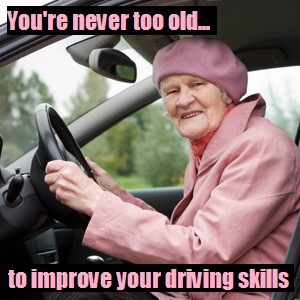 Drivers in the
younger and older age brackets tend to be involved in more accidents than
others. The
experience of older drivers is combined with physical
deterioration which comes with age. All drivers need to know their limits and
realise they have a responsibility for the safety of other road users. Age can effect
driving in many ways. Let's have a look at these.
Vision
Vision is one of the most important senses in driving and is adversely effected by advancing age. It is often more difficult to focus and
notice details such as traffic signs in the distance, this problem can be worse at night or when driving in bad weather. Pedestrians and cyclists will become harder to see as we get older. There is also a
deterioration in peripheral vision so seeing people early at crossings will become much harder.
Glare becomes a greater problem. It is harder to handle and recover from the glare of oncoming headlights or when the sun is low in the sky during winter months. It also takes longer for the eyes to adjust to differences in light, leaving a well lit building to drive in the dark can result in a serious lack of vision.
If you are having problems make sure you get your eyes tested
regularly and make sure your glasses prescription is kept up to date. Try to avoid driving at night or when the light is bad during bad weather.
Physical changes and lack of movement.
As we age we can experience decreased muscle strength and a lack of mobility leading to a more limited range of movement. This can be kept to a minimum through regular exercise. Lack of dexterity can result in poor use of the car controls and inaccurate steering.
Reaction times become longer as we grow older as well.
Information processing.
Driving requires the constant monitoring of what happens inside and outside of the car and reacting  appropriately. The speed which we can do this decreases with age. In busy traffic situations which demand a quick response these changes can become a problem. Driving at rush hour, dealing with multi lane roundabouts and changing lanes can all be problematic for older drivers.
Avoiding driving at the busiest times of day can help. Try to avoid in car distractions as much as possible to allow you to concentrate. Make sure you plan your route in advance.
Cost of  a 90 minute assessment: £35.00
driving lessons nottingham
Support for older drivers