Pass Plus course in Nottingham £180.00. Only £170.00 if you took driving lessons in Nottingham with me.
Pass Plus in Nottingham is a short driving course lasting 6 hours. It's ideal for new drivers who have taken driving lessons in Arnold, Bulwell, Sherwood, Carlton, Mapperley, Bilborough, Bestwood and also Nottingham City Centre and have passed the DSA driving test. It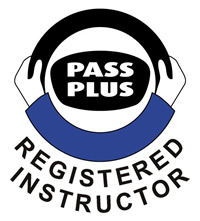 is designed to build on your
existing driving skills that you practised with your driving
instructor.The Pass Plus in
Nottingham course is 6 hours long with no driving test at the end and consists of 6 modules:
Driving in towns
All weather driving
Driving on country roads
Driving at night
Driving on Dual carriageways
Driving on Motorways
Take Pass Plus with driving instructors in Nottingham.
It is best to take the Pass Plus course Nottingham within the first year of passing your driving test to get maximum benefit from the driver training. Passing your driving test is not the end of learning to drive, there is always something new to learn. Pass Plus will take you to unfamiliar roads and help develop your forward planning and
hazard awareness skills. It is always a good idea to get some practice driving on motorways before tackling them alone. Large vehicles and high traffic speeds can be a nervous experience for newly
qualified drivers. If you have not yet driven on country roads you will find the tight bends and restricted sightlines a challenge and this makes for an interesting session. When successfully completed you will be awarded a certificate which you will need to claim car
insurance discount. Check around different insurers to see what
discounts are available.
Enjoy Pass Plus with my driving school in Nottingham.
Everyone who has done Pass Plus with me has thought it a
worthwhile experience. I usually like to do a three hour session
followed by two hour and a halves but it's totally up to you how you want to play it. The long session is for the motorway module. You will need a good long drive to get used to the speed and heavy traffic flow. There will be plenty of time for you to practise leaving and
joining on the slip roads as well as overtaking and changing lanes. I like to head north up towards Sheffield and then come back through Mansfield to give you a city drive on routes you may not be familiar with.
This isn't just a few more learner lessons. I'll be treating you like a proper driver and will help develop your skills to a more advanced level. All weather driving and night time driving may well be a bit of Q and A depending on whether it's raining or not. We'll certainly be doing the dual carriageways and rural roads which are rewarding and always enjoyable.  It's nice to get away from the city. Dealing with tight turns on narrow roads is a challenge and watch out for those slow moving farm vehicles. We may not see any sheep in the road, but then we might get lucky. Take the plunge and become a better driver today!
Click on the logo to visit the official Pass Plus website.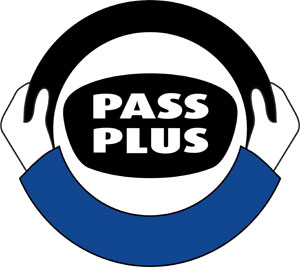 driving lessons nottingham
Pass Plus Wiki
Pass Plus insurance discounts