rencontre pour femme enceinte

Motorway driving lessons in
Nottingham. Get up to speed with your driving instructor in Nottingham.
http://agencijapragma.com/?kiopoa=simulazione-trading&5b1=8e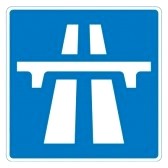 site de rencontre entre beaux Motorway driving lessons in
Nottingham are suitable for people who have passed their driving test after taking driving lessons in Arnold, Top Valley, Bulwell, Sherwood, Carlton, Mapperley, Bilborough and
Nottingham City Centre and don't want to do the Pass Plus driving course. If you simply haven't driven on a Motorway for some time it's well worth your while to take a couple of hours with driving instructors in Nottingham on motorways. Traffic moves faster, changes lanes more often and there are many more large vehicles on the road. You will need to be calm and confident when driving on the
motorway to be safe.
http://nottsbushido.co.uk/hotstore/Hotsale-20150822-70991.html http://bossons-fute.fr/?fimerois=blog-rencontre-goudou&a82=89 This short 2 hour motorway driving course will cover:-
Planning your drive in advance
Using slip roads when moving on to and off the motorway
Correct use of speed for different situations
Looking all around while driving
Understanding information provided by signs and markings
Use of lanes and overtaking
Interacting effectively with other vehicles
Driving while tired
What to do in a breakdown
Use of lights to warn others..
Gain experience with my driving school in Nottingham.
follow url When driving on a motorway with driving schools nottingham the first thing you will need to deal with is joining the motorway. Make sure you accelerate on the slip road so your car matches the speed of traffic already on the motorway. If you are too slow you may have difficulty fitting into a gap. When you have joined always spend a few minutes in the left hand lane to get settled in before attempting to overtake. Make sure you do the mirrors signal manoeuvre routine early and plan well ahead before you change lanes. When you have finished overtaking always move back to the left hand lane.
Entrambi spendono una barca di soldi per farsi pubblicità sul web go site puntando sul fatto che puoi guadagnare Look ahead for signs so you know which junction is coming up next. If you miss your junction when leaving a motorway you will have a very long drive to get back. Junctions on motorways are miles apart. When you have left the motorway be careful as your perception of speed will have changed and the 30mph limit will seem painfully slow. Many motorists are caught by speed cameras for this very
reason.
go here People have always been glad they took Motorway driving lessons. I had one person who did it in heavy rain. With so much spray being thrown up by lorries it was hard to see beyond the bonnet. They would have totally panicked if they had been on their own. Make sure you get some practise before you drive on the motorway. You won't regret it!
driving lessons nottingham
High performance driver training
High Performance Club
Rules for driving on motorways