site de rencontre femme et homme
Don't overdo those intensive driving lessons.
follow url Many people find themselves in a situation where they need to learn to drive in a short space of time.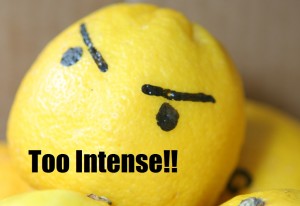 http://dkocina.com/category/artefactos/page/7 Could be because they need their licence for a job.
breda dating Maybe they are leaving for university and want their licence before going.
http://www.ivst-vz.de/?debin=halbautomatisch-bin%C3%A4re-optionen-handeln Perhaps a family member is now unable to drive and they need to take over the responsibility.
binäre optionen scalping Whatever the reason it pays to plan your lessons in advance and be realistic about your time frame.
billig dulcolax It is easy to underestimate how much concentration is needed during driving lessons in Nottingham. It may seem tempting to book lessons that last all day and get the whole thing done in a week. That's not the best approach.
http://heatherbestel.com/2010/12/5-ways-to-have-a-happy-healthy-stress-free-christmas/?replytocom=1632 The first few hours are difficult as you get to grips with the controls and practise using the clutch. Pretty soon your concentration will start to fade making things much harder. The rest of the day will be a struggle and you probably won't remember most of what you've been taught.
mode emploi iq option Fatigue can be dangerous as your judgement will suffer. Don't forget driving instructors get tired too so the quality of teaching is bound to suffer over long time periods. You will get poor value for money by overdoing it and trying to learn too intensively.
enter site There are usually waiting lists for both theory and practical tests and these need to be taken into consideration. Two weeks for a theory and six weeks for a practical test is not uncommon. It would be an advantage to pass the theory test and book a practical test date before starting lessons to avoid disappointment. Cancellation test dates are available if you are willing to keep looking online but you are not guaranteed to get the date you want.
follow A better approach is to plan beforehand and leave yourself enough time to learn properly. Two hours of driving lessons a day is the maximum most people can handle with an overall course lasting between 20 to 40 hours depending on your ability.
mujeres solteras arandas jalisco Talk to one of the Nottingham driving instructors and tell them of your requirements. They will be happy to advise you and save you time and money.