Intensive driving lessons in Nottingham. Get there quicker with my driving school in Nottingham.
I offer semi intensive driving lessons in Arnold, Bulwell, Sherwood, Carlton, Mapperley, Bilborough and Nottingham City Centre.
Having provided intensive driving lessons in Nottingham or 'crash courses' of one week duration for clients who requested them in the past, I find that pupils achieve better results if an intensive course is spread out over a more reasonable length of time.
Attempting to pass the driving test in a week places a lot of
pressure on both pupils and driving instructors in
Nottingham which can be exhausting.
Don't get me wrong, if you want to do it all in a couple of weeks then that's fine with me. I have had a few people try this but with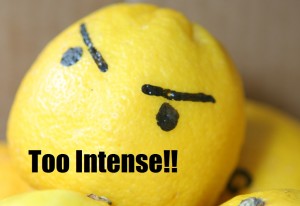 varying degrees of success. If you have already done some driving and know which
pedal is which and you can do the basics of moving off and steering then you will have a much better time than a complete beginner. Starting from scratch and trying to do it all in a week can be too much for most people. The concentration level required at the start of driving is very high and after a couple of hours you will start to feel fatigue. Even with regular breaks it will be a long, long day and you may well forget what you have learned.
The 'Semi-Intensive' Driving Course in
Nottingham
A better solution is a more semi intensive approach to driving
lessons in Nottingham. Upon passing the theory test you can then book your practical driving test, bearing in mind this could take
anything from 4 to 6 weeks. I will then assess your driving to
determine how many driving lessons you will need to be ready for the driving test . The course is then spread out over the time available.  For instance 4 weeks to the test, 24 hours of training needed = 6 hours of training per week. It may be to your advantage to start the sessions whilst applying for the theory test and allow yourself the maximum possible time to learn. This is a much more
comfortable and realistic approach to passing the driving test.
Your driving instructor in Nottingham has your best interests at heart!
You will be driving for a great many years after you test so it's important that you learn properly from the very start with intensive driving lessons in Nottingham you can speed your way to your test and zoom off on the road to success.  Just don't overdo it is my
advice to you.
driving lessons nottingham
THINK
TRL Traffic Education
Programmes for traffic education